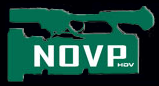 For more answers to your questions contact: John or Michelle Mansika NaplesOriginalVideo.com 239-594-5588
Wedding Tips from an Award Winning Video Company
The decision to have your Wedding and Reception videotaped is one you must make carefully, with the best information available to you. Looking back at photographs bring back memories, but watching your wedding on a DVD, can not only bring back memories, but the feelings as well. You cannot catch what the groom whispers to the bride in a photograph. But you can hear what he says in the DVD. Hiring a Professional offers your best chance to capture and preserve your wedding celebration forever. We at Naples Original Video Productions, Inc. have taped thousands of weddings in S.W. Florida. We won the "Choice Champion Award" for the best in video production 2004, 2205, 2006, 2007, 2008, 2009, 2010, 2011, 2012, and 2013.  In light of our 25+ years of experience of producing high quality videos we offer the following "tips" for hiring a professional for your wedding video:
• Get references from local Brides and Grooms and their families
• View many samples of their local work, Florida is a unique environment
• Determine if their equipment is professional
• Ask what their dress code is for the camera persons
• Ask what is the experience level of the people actually taping on that day
• Are there any required meals or "breaks"
• Will they interview willing guest in a discreet manner
• Will the editing include chosen music, photos, slow motion scenes, special effects, etc? READ CAREFULLY all contracts:
• Times of their arrival & departure
• Number of cameras and camera operators • Estimate of final costs and deposits
• Estimate date of completion of the DVD
• Number of DVD copies and costs
• Special insurance as required by reception facility
• Business license and general liability insurance
These helpful tips may provide a basis for interviewing the companies you may wish to hire for that very important day. Remember, it is important to view samples of the work from the videographer. You may also want to ask for references from other brides in the area. There is only one chance to capture and preserve all the wonderful things that will be said and done. Make your choice carefully and you'll be happy to relive the moments with each other (and with others) for years to come. You will watch your wedding video with your children and grandchildren, and they will feel the joy of your wedding as if they were there.